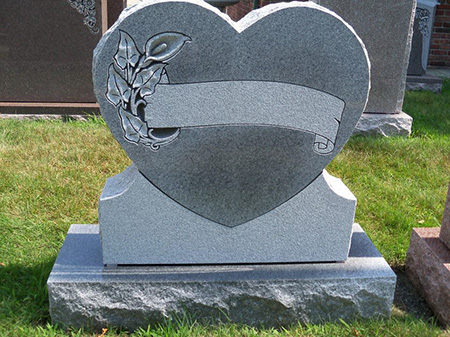 A headstone is a true, traditional way to mark the final resting place of your loved one. So many people choose headstones because of their versatility: they can be made from numerous materials, carved into any shape, engraved with any message and designed specifically for the person they represent.
If the time has come for you to start looking at custom headstones in Falmouth, MA to commemorate the life of someone close to you who has passed, Baker Monument Co. is here to help. We provide the complete design, creation and installation of marble and granite headstones for every customer, and we always make sure the grave of your loved one is marked by something that does their memory justice.
Headstone Cleaning & Other Services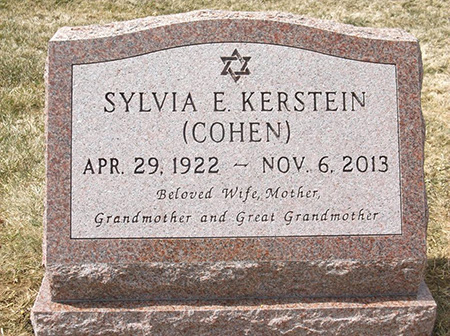 Not only do we create custom headstones for our customers, we also provide the services necessary to ensure they're installed and maintained appropriately.
No matter the type of headstone or the gravesite location, call on us for headstone installation and headstone cleaning in Falmouth, Mashpee, Barnstable County, and Cade Cod, MA. We can also re-engrave faded headstones and provide basic repairs for damaged grave markers.
Only the Best Materials
When picking a headstone, it's important to choose a material that's going to stand up to weathering and time. You want a grave marker that's going to look as beautiful 100 years from now as it does today. It's why we choose to create marble and granite headstones in Falmouth, MA. These materials stand up to the elements and remain strong, while looking beautiful and projecting their message proudly.
Consult With Us
If you're seeking a custom gravestone to commemorate the memory of a loved one, visit with Baker Monument Co. today. We'll walk you through the many styles and materials we work with and help you create custom headstones that properly honor the person it represents.
Contact us by calling 508-548-0727 to schedule a consultation appointment or to inquire about headstone cleaning, mobile engraving, and other services for your headstone or bronze markers.