Create a Unique Memorial
Gravestones and monuments are the last remaining vestiges of someone's memory—it's important to make sure they're as unique as the person they represent. At Baker Monument Co., we take the time to craft custom headstones, monuments, bronze markers, benches, birdbaths, and a host of other commemorative items, made especially for you. We also offer mobile engraving and other related services throughout Falmouth, Mashpee, Barnstable County, and Cape Cod, MA. Our attention to detail and decades of experienced craftsmanship shine through in every product we create.
Let us do the honor of creating a unique gravestone for your loved one.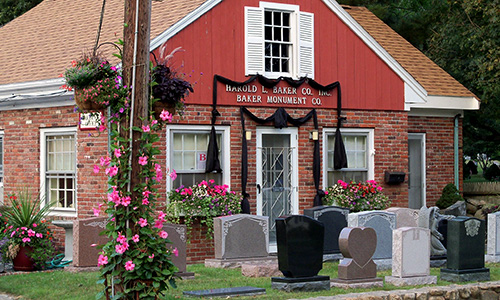 Contact us through the form below for more information about our capabilities. We'll be glad to set up a free consultation with you, to learn more about the best way to immortalize your loved one.