Custom Monuments in Falmouth, MA
Baker Monument Co. designs, creates and installs custom monuments in Falmouth, MA, personalized to immortalize the individual or event they're made for.
We understand how important it is to honor and remember our loved ones, which is why we remain committed to providing quality custom memorials and services at fair and reasonable prices.
Contact us today for a free quote
Beautiful Custom Memorials and Monuments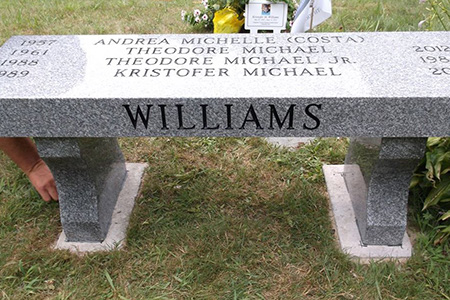 Losing a loved one is never easy. Often, the hardest part of saying goodbye is finding the right way to properly pay tribute to their legacy and make sure their memory lives on forever. Picking a marker can feel impersonal and often, cremation urns in Falmouth, MA feel generic. It's hard to feel like you're doing their memory justice.
At Baker Monument Co., we understand how important the right memorial marker is. It's the representation of your loved one's life after death and their lingering presence on earth. We believe it should be personal. That's why we offer survivors a wide variety of custom memorials, including grave markers, monuments, benches, birdbaths, bronze designs, boulder lettering, candles, ceramic photo ovals, cremation urns, upright markers and more. Everything we create is beautifully personalized and completely unique—just like the person they're immortalizing.
We want to help you say goodbye in the right way and make sure you feel confident in the custom monuments you choose to represent that special person.
Our Products

We have a wide range of products designed to help you properly commemorate your loved one. From more traditional markers to beautiful alternatives, come to us for all of the following:

Memorial Candle Holders
Candle Lights
Cremation Urns
Bird Baths
Granite Flower Vases
7-Day Beeswax memorial candles
Decades of Experience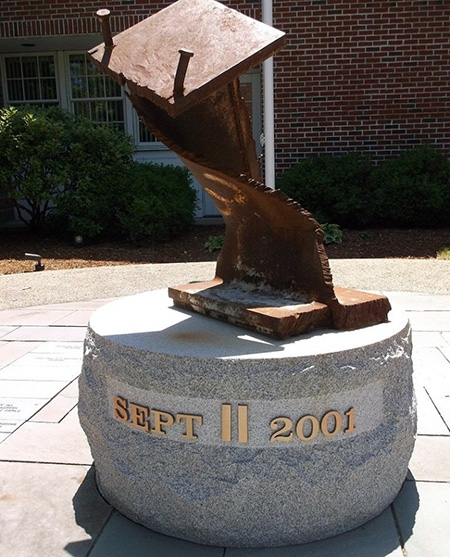 In business since 1945, we have 60+ years of experience in designing, manufacturing and installing personalized headstones, monuments and memorials. We've taken our passion and turned it into an art, providing every customer with a unique, beautiful creation to commemorate their loved one.
Our capabilities even go beyond individual monuments and headstones.
We designed and built the Falmouth 9/11 memorial using actual debris from the fallen towers, to provide our local community with a powerful, sentimental tribute. It showcases our deep commitment to creating the very best custom memorials in Falmouth, Mashpee, Barnstable County, and Cape Cod, MA.
Get a Custom Monument
If you're grieving the loss of a loved one and are seeking a way to properly commemorate their legacy, contact us today for information about custom markers and monuments. Proudly providing cemetery services to the following areas: Mashpee, Bourne, Sandwich, Barnstable, Cotuit, Centerville.