Bronze markers and memorial plaques are a beautiful, timeless way to immortalize a loved one or an event. Bronze markers are also distinctive, easily customizable and versatile, allowing them to be tailored around the person they're meant to immortalize.
Baker Monument Co. produces customized bronze markers in Falmouth, Mashpee, Barnstable County, and Cade Cod, MA in a variety of capacities and will take the time to plan out the ideal marker with you. You can feel confident that you're going to get a beautiful, well-made, completely original bronze creation when you work with us.
Flat Grave Markers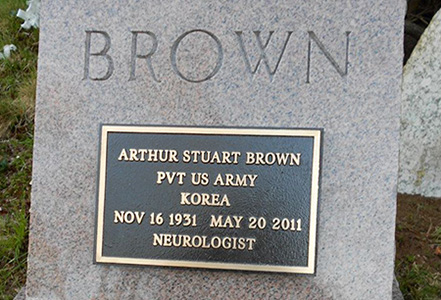 Flat grave markers are affordable and popular for both individual and family plots. We design markers ranging from simple, with just a name and dates, to eccentric options that include photorealistic images and embellishments.
Our craftsmanship and commitment to your unique design ensure the finished product will diligently memorialize the spirit of your loved one for years to come.
Bronze Plaques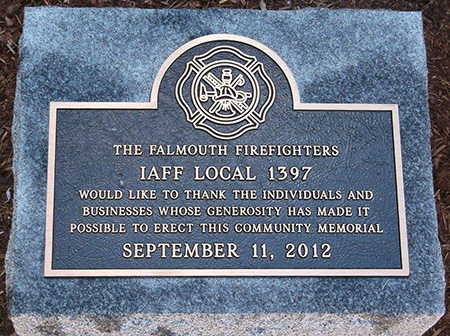 Grave markers aren't the only bronze memorials we offer. We're also equipped to create bronze plaques in Falmouth, MA for a wide range of other markers—including plaques for benches or nameplates for larger memorials.
From a beautiful insignia plaque on a memorial bench to a message of commemoration on a statue, our work with bronze plaques is guaranteed to impress onlookers for decades to come.
Design a Bronze Memorial
Baker Monument Co. takes the time to help you plan out a unique bronze memorial so that it encapsulates everything you want it to. And, once it's created with quality craftsmanship and careful attention to detail, we can also make sure it's installed perfectly. Working with us means a quality product, through and through.
Contact our experts today at 508-548-0727 to inquire about the benefits of bronze plaques. We'll help you understand your options for design and walk you through the process so you know exactly what you're getting. We also offer mobile engraving and custom headstones!